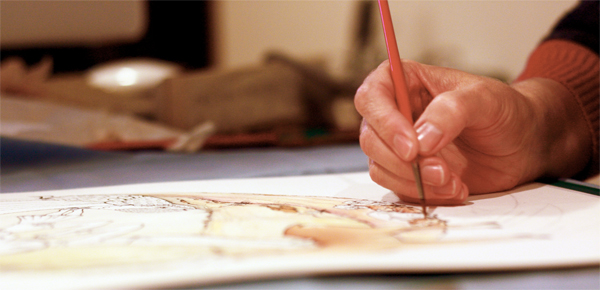 One of the things I love most about doing personal commissions is getting the feedback at the end. It's always a nervous wait for me, not knowing if they will like it or not.
When I love something I gush, leaving no uncertainty as to how I feel. There it is people, I'm a gusher. So when I come across others who gush it MAKES MY DAY!
Now, rewind to the beginning of the story…
Recently I was asked by a kind young lady to paint a commission as a gift for her very dear friends. It was to be a scene of their recent wedding at Broken Hill, and was to include animals they identify with, their pets, and something to represent the future of their happy marriage.
Inspired by the arid setting and all the details, I set to work…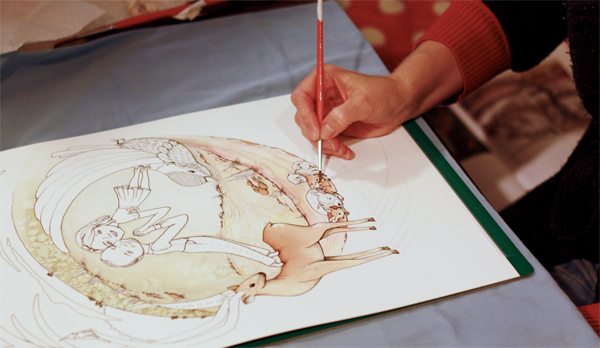 And soon I was done!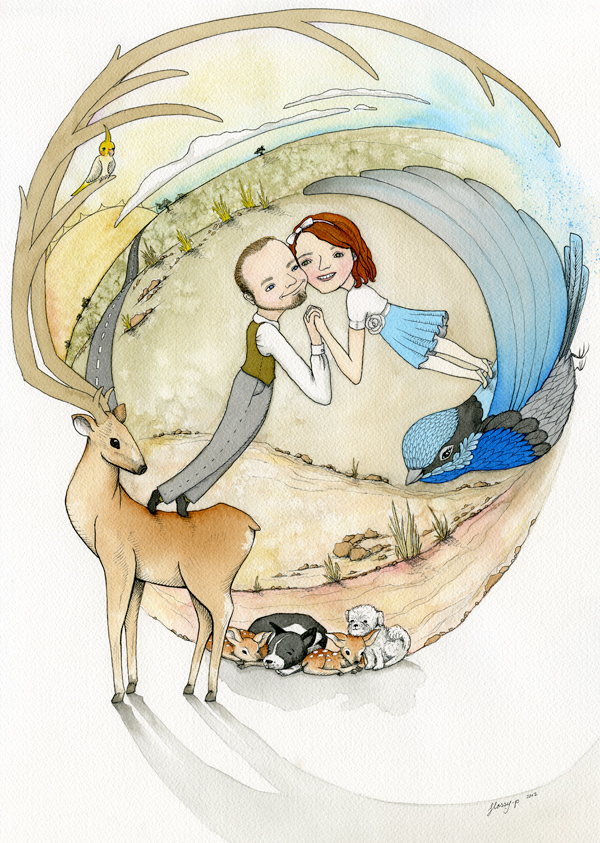 She was thrilled with the outcome. Then she gave it to her friends and they loved it too. So this time I got two sets of feedback! THEN, they posted a pic of it on their Facebook, so it got even more nice feedback!!! All gushing with such kind words, my days were made for MONTHS! 🙂
Endless thank-you's to Megan, Regan and Chris.