The last few months have flown by in a blur of busy-ness. All of the work I was doing during that time is finally starting to see the light of day, so now's the time for some show and tell!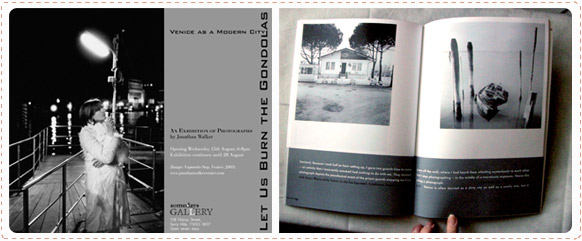 Jonathan Walker is currently showing an exhibition of his photography. The exhibition is titled "Let Us Burn The Gondolas; Venice as a modern city". There are over 40 of his photographs on show, along with a self published catalogue (which I designed), that provides insight into each image and the overall body of work.
I also designed the invitations.
The exhibition is at:
Somedays Gallery
72b Fitzroy St, Surry Hills, Sydney
It's showing until 28th August 07.